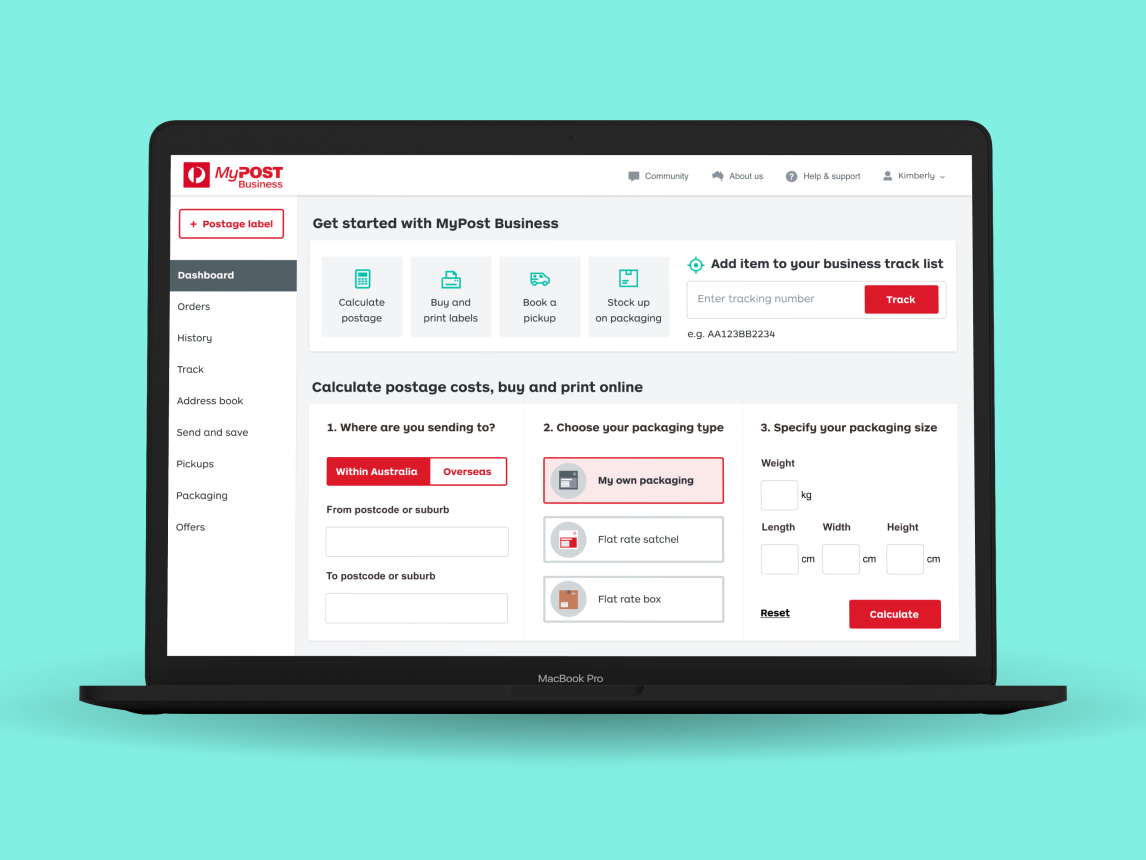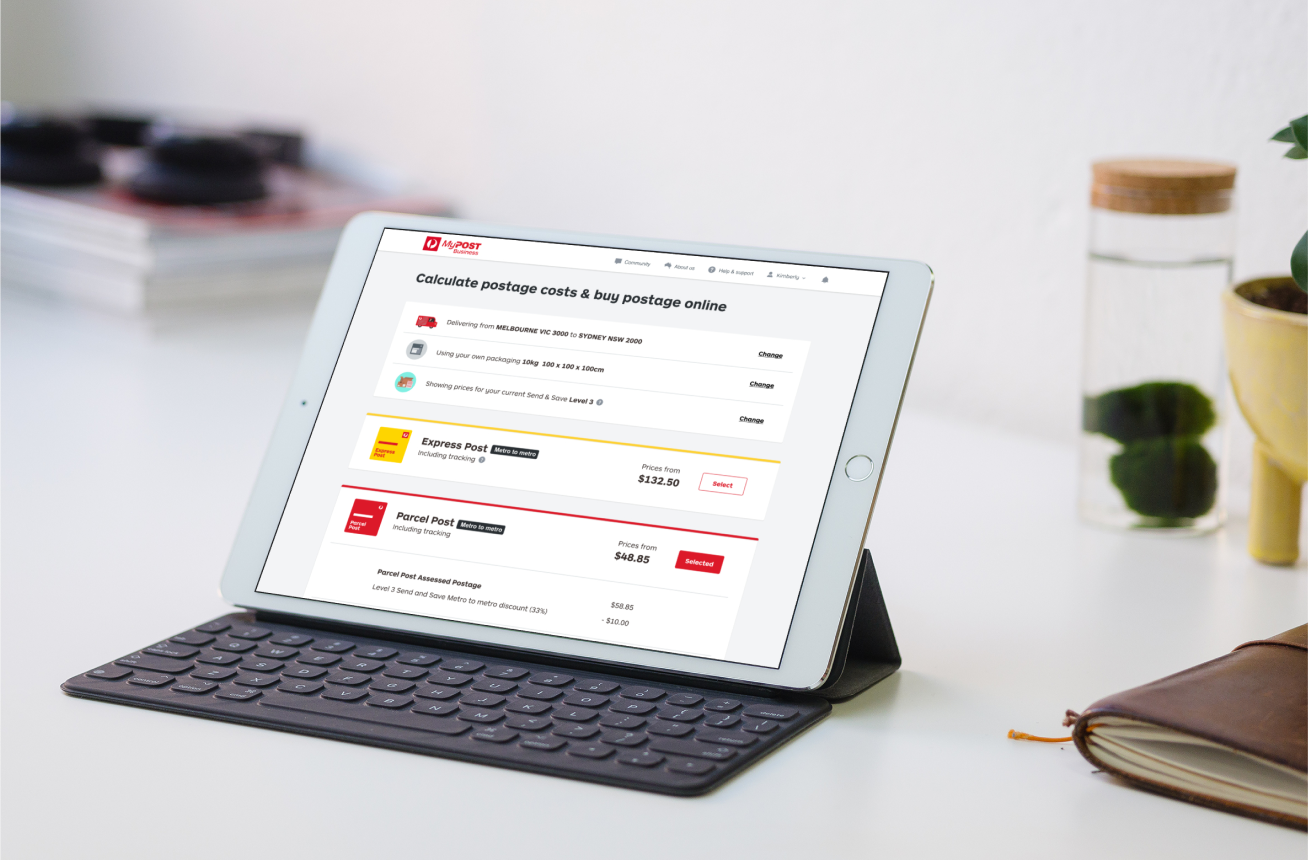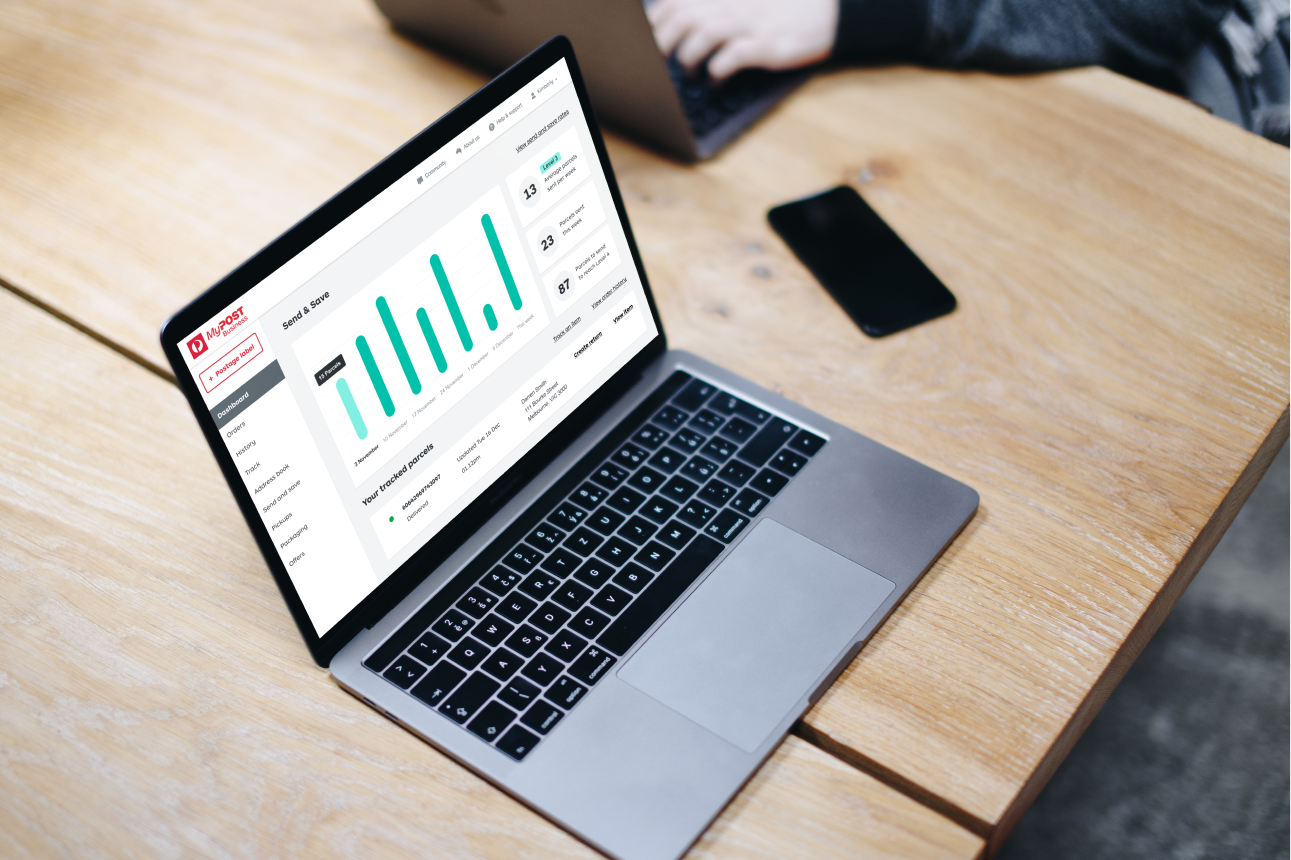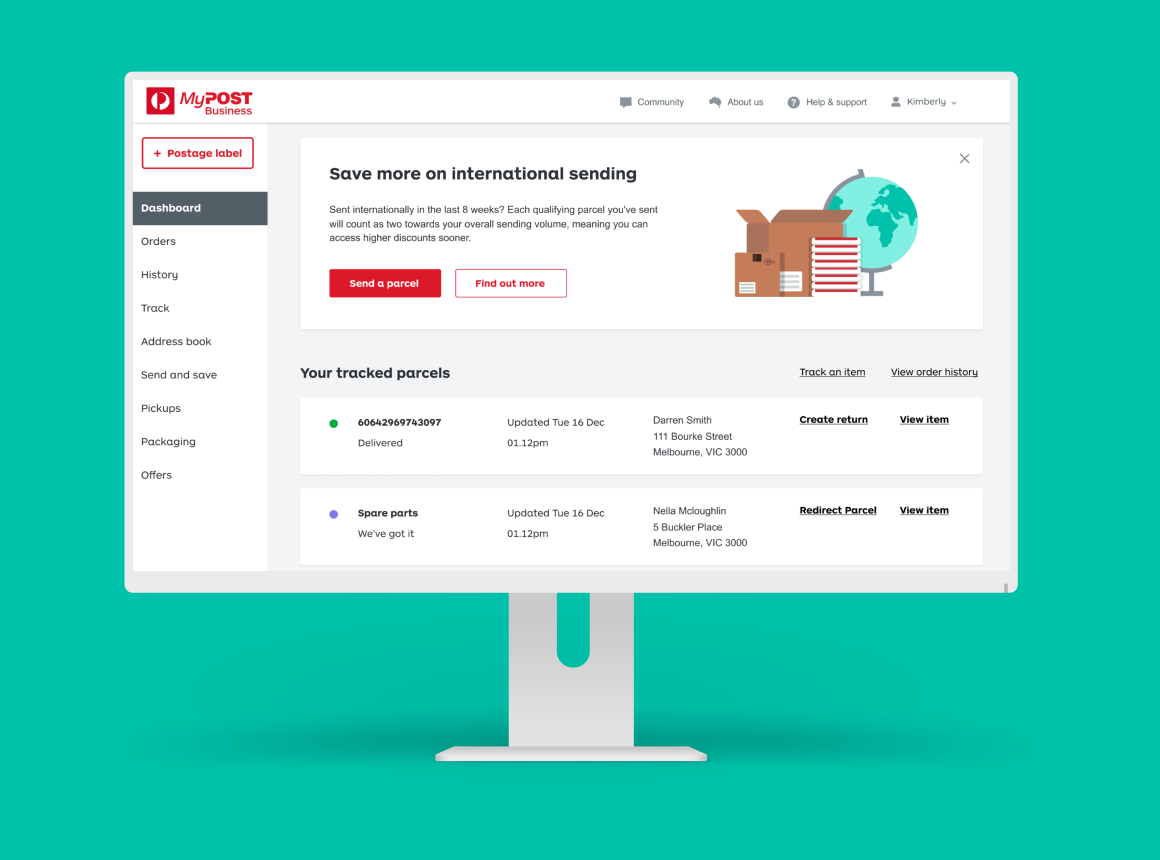 The Task
MyPost Business served the purpose of printing shipping labels, however Australia Post had a much wider offering to small businesses which were mostly buried within arduous navigation or not even surfaced at all. There was an opportunity to design a new logged in experience for small businesses that improved the core quoting and sending tool, while surfacing the broader product ecosystem and creating new revenue from a captive audience.
The Process
By mapping out the small business sending workflow and overlaying customer pain points a wish list of optimisations that could be made throughout the small business sending journey was created. These were then prioritised by putting the features on an impact/effort matrix.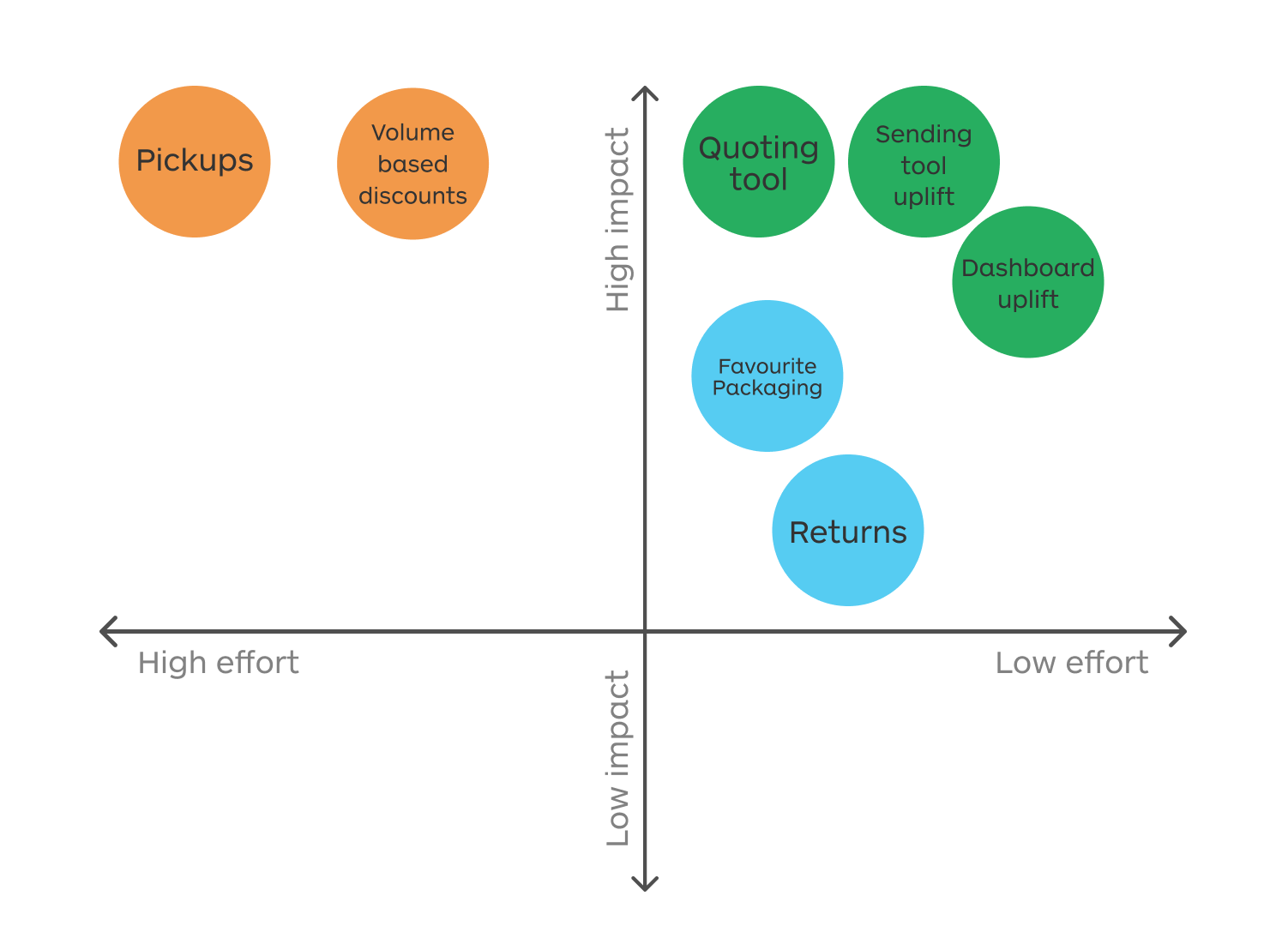 Outcome
A prototype was created to show how these features would hang together in the final state as well as use this to sell the concepts into various stakeholder groups.