The task
Design a new platform that provides an easy solution for individuals to manage their ongoing learning obligations as well as organisations to provide content and gain visibility over employee compliance.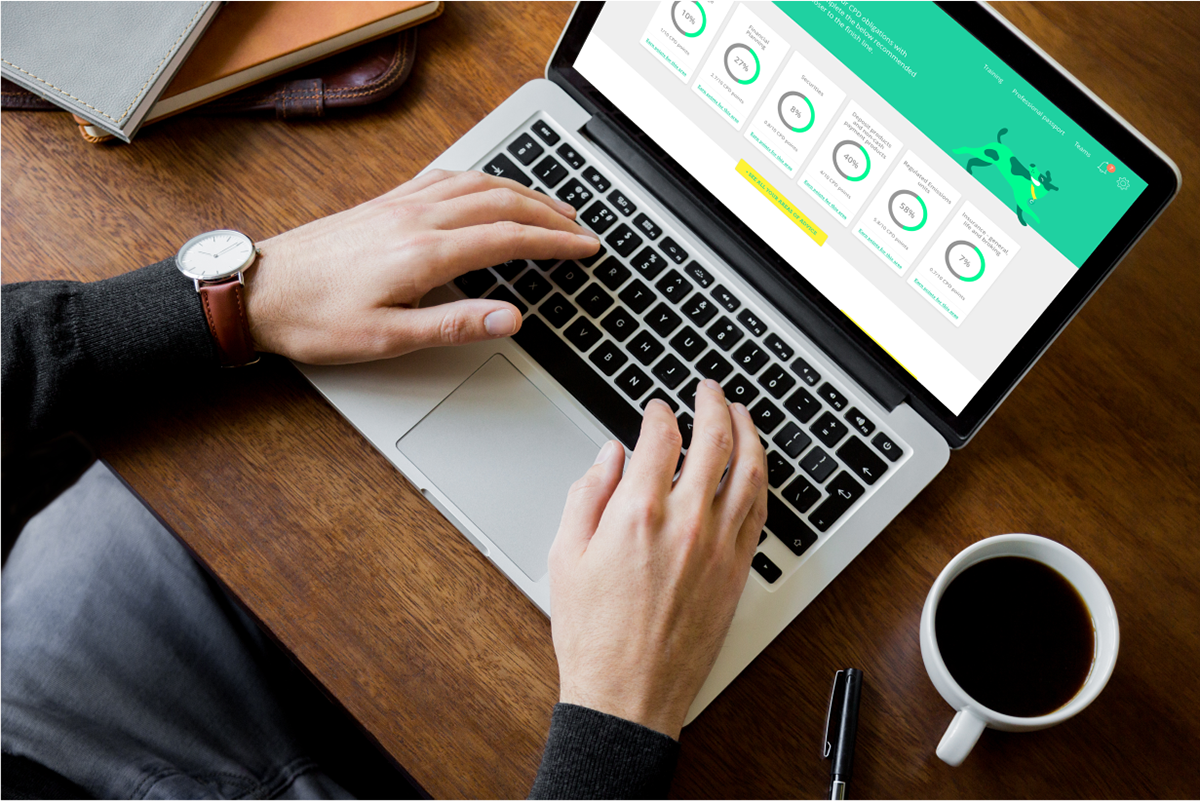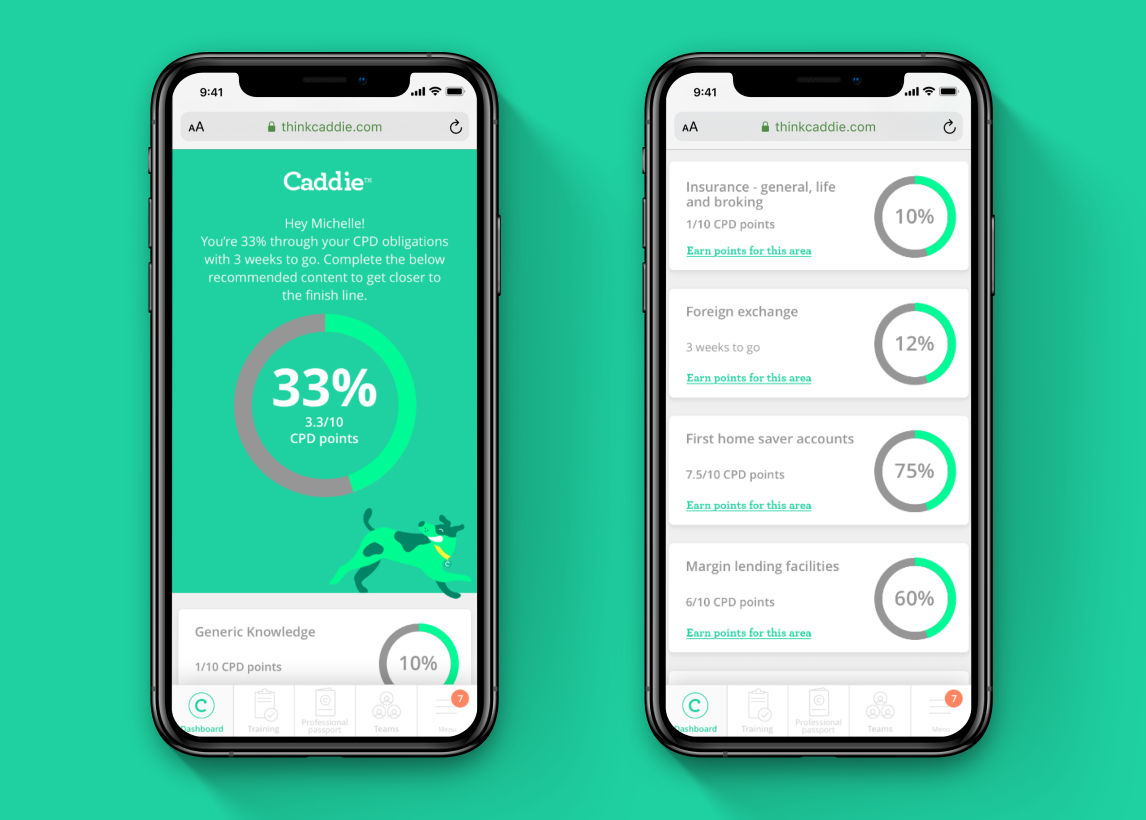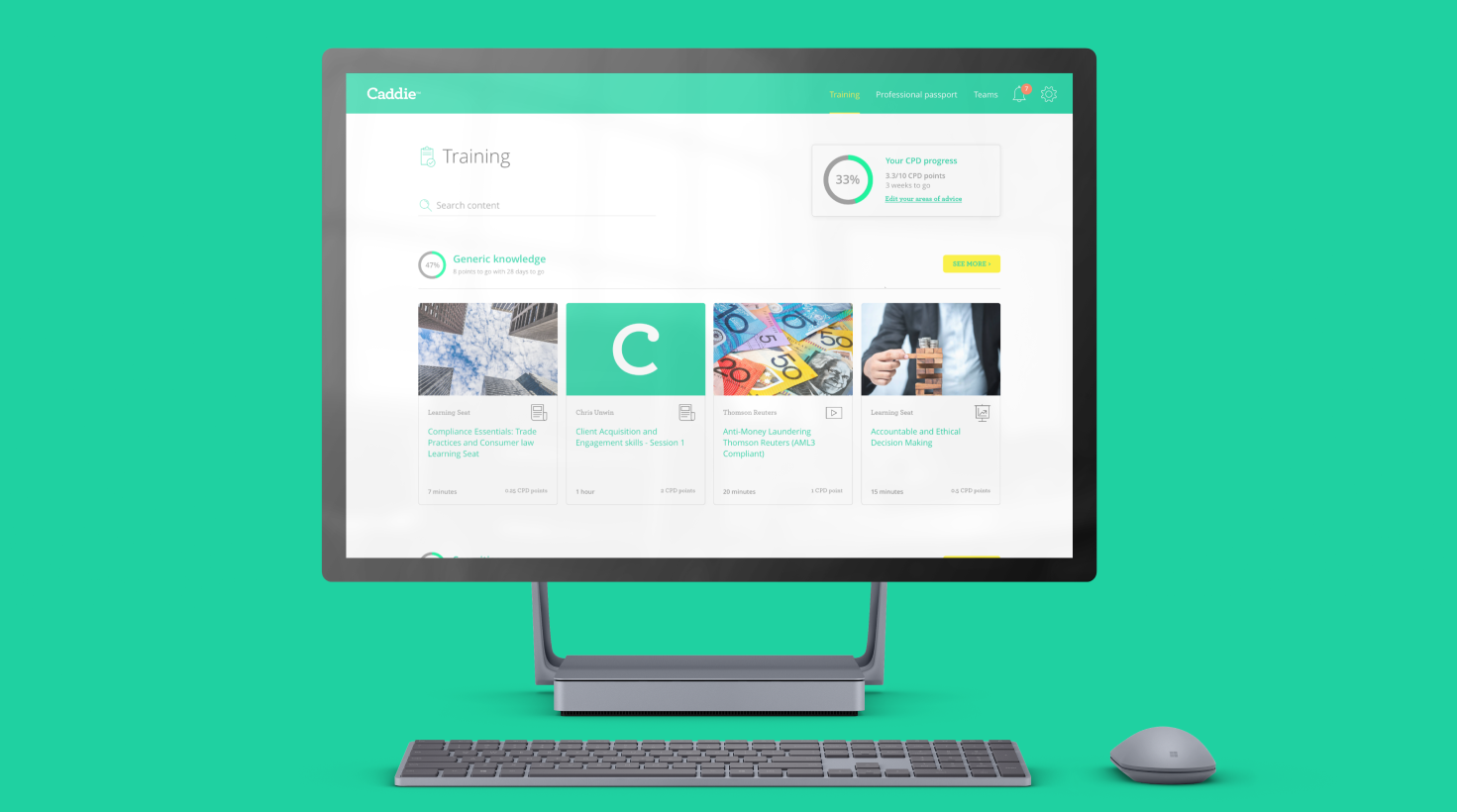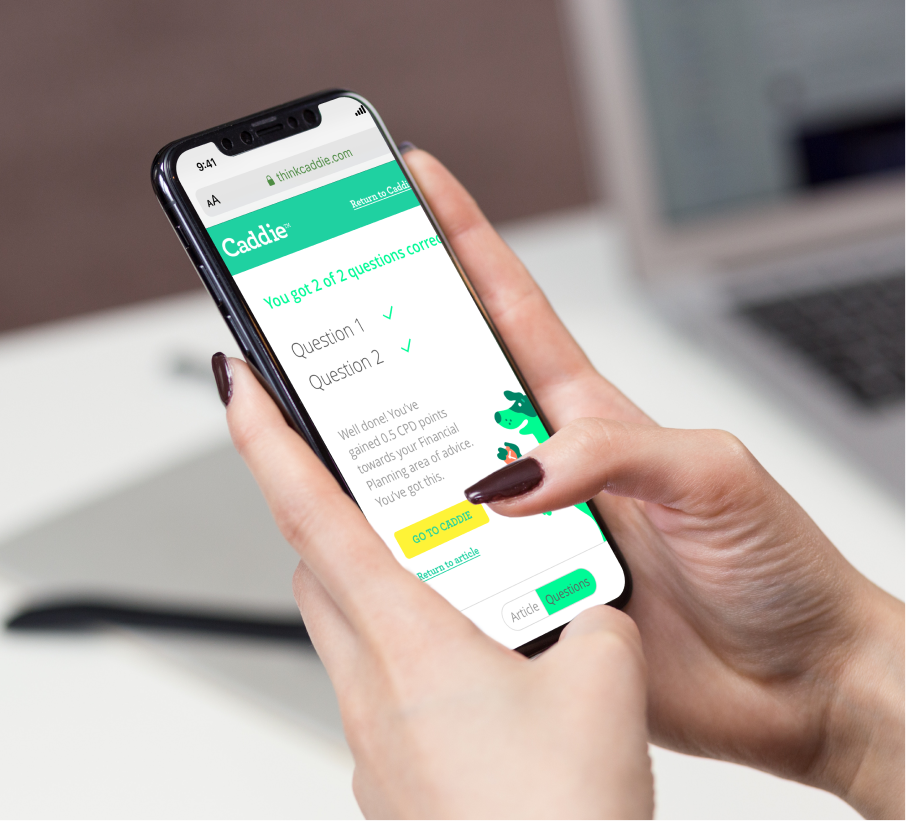 The process
From ideation to hand-off I was the UI and UX designer leading each part of the process detailed below. In close partnership with Caddie, their platform was created with the user at the centre of each design decision.
The product
A (quite substantial) minimum viable product was designed, developed and handed over to Caddie to continue to grow and optimise. This included tools for employees, employers and content publishers. Below are some feature highlights: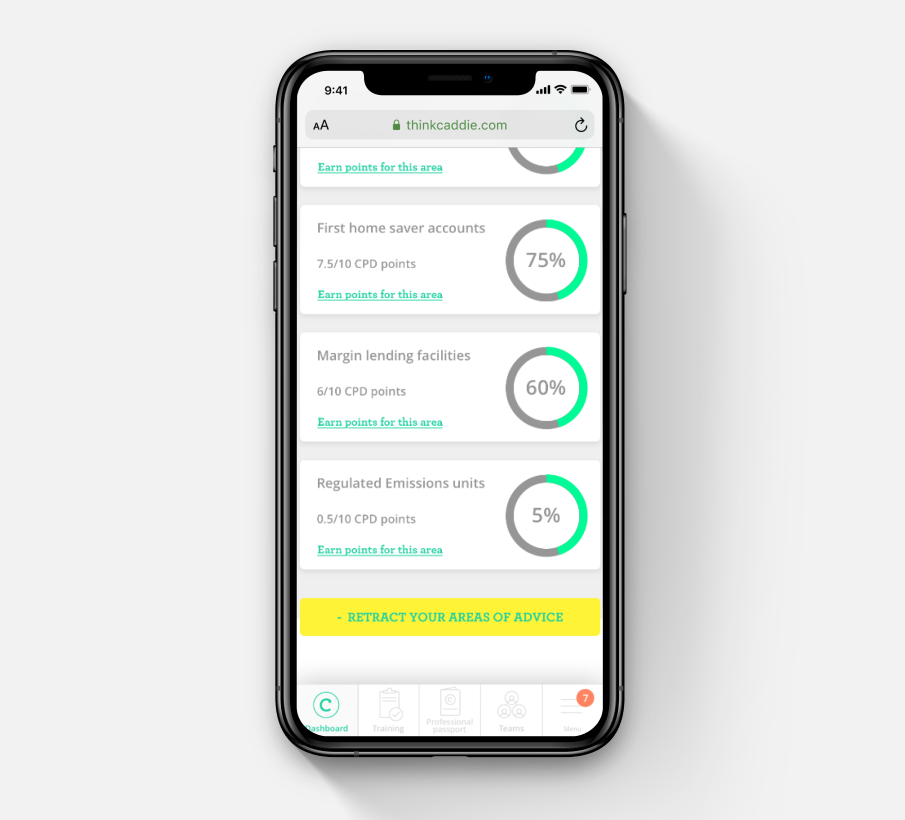 Track your progress
The dashboard allows visibility of which topics the user is on track with and knows when to elevate content from the topics that require the most attention.
Train up
Caddie has been designed to host content from a vast array of publishers. This enables Caddie's users to consume the content within the platform and see their progress recorded as CPD points.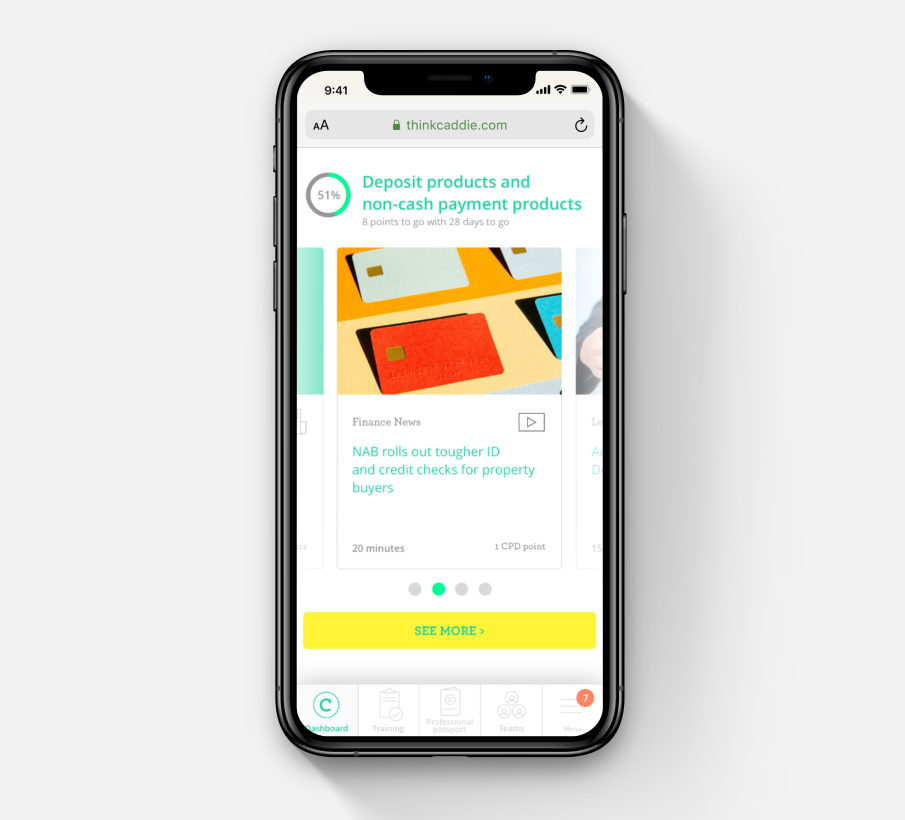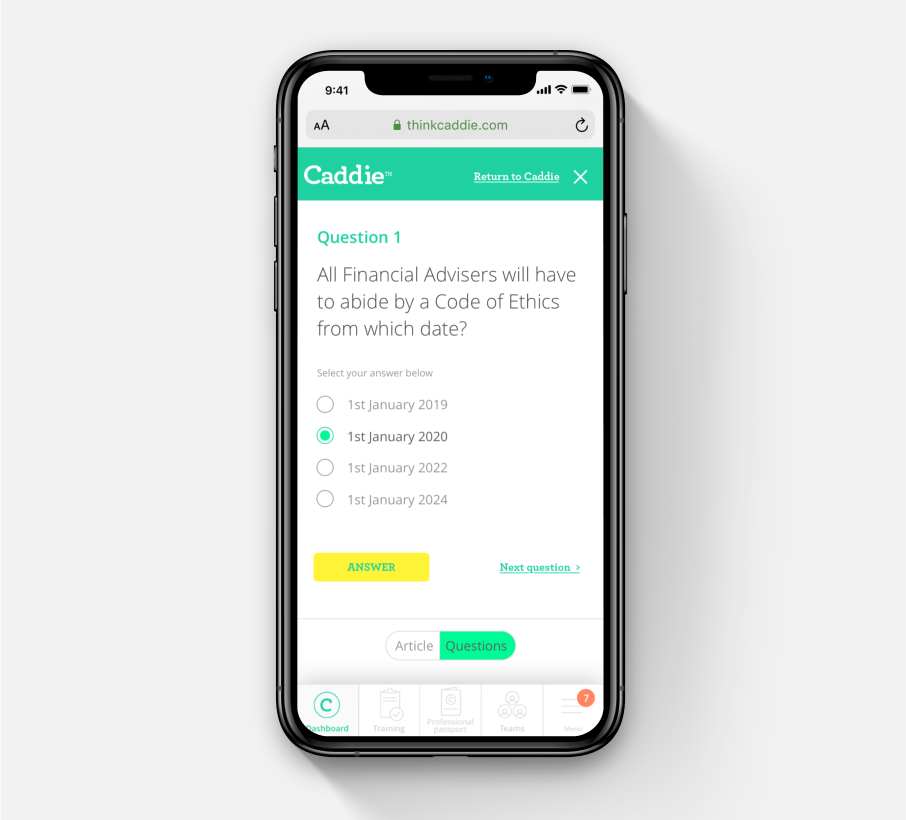 Test your knowledge
Publishers can add questions to their content so that the user can prove their knowledge and earn extra points towards their professional development.
Take your knowledge with you
Caddie makes it easy to transfer your hard-earned achievements between jobs with the professional passport. Easily export and share proof of training with anyone who wants to see it.