The task
I led a series of workshops to identify issues with the customer journey and prioritise low effort, high impact optimisations that could be implemented in a short timeframe with little budget. Funding was secured for a second phase of work, led by me – the creation of a new website.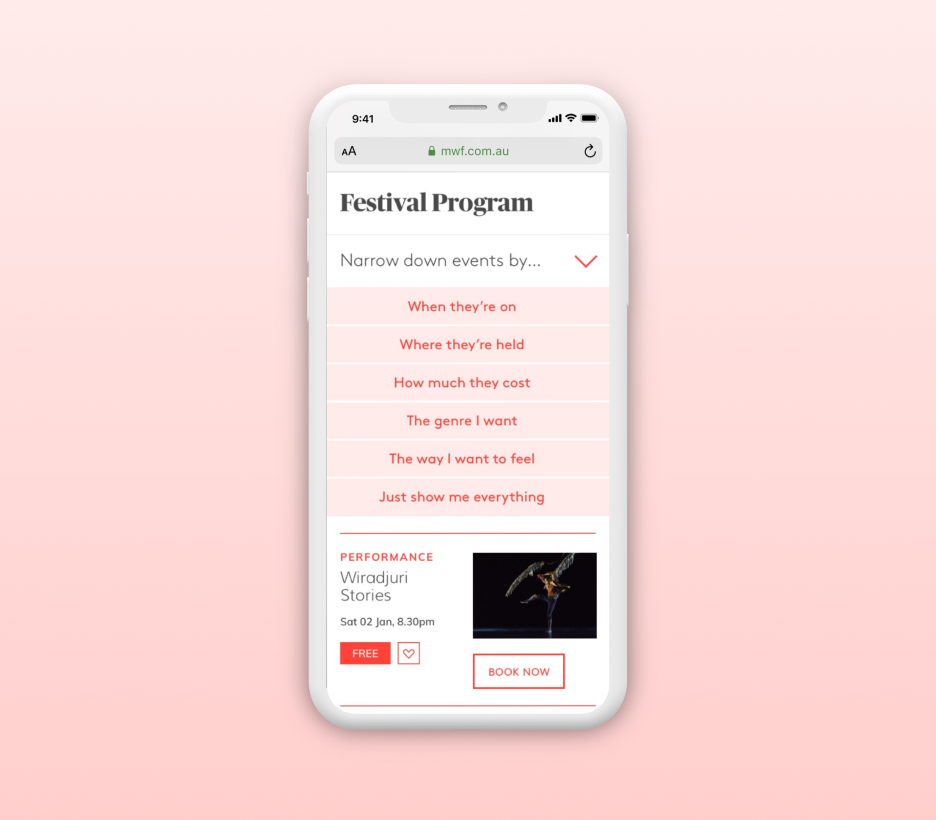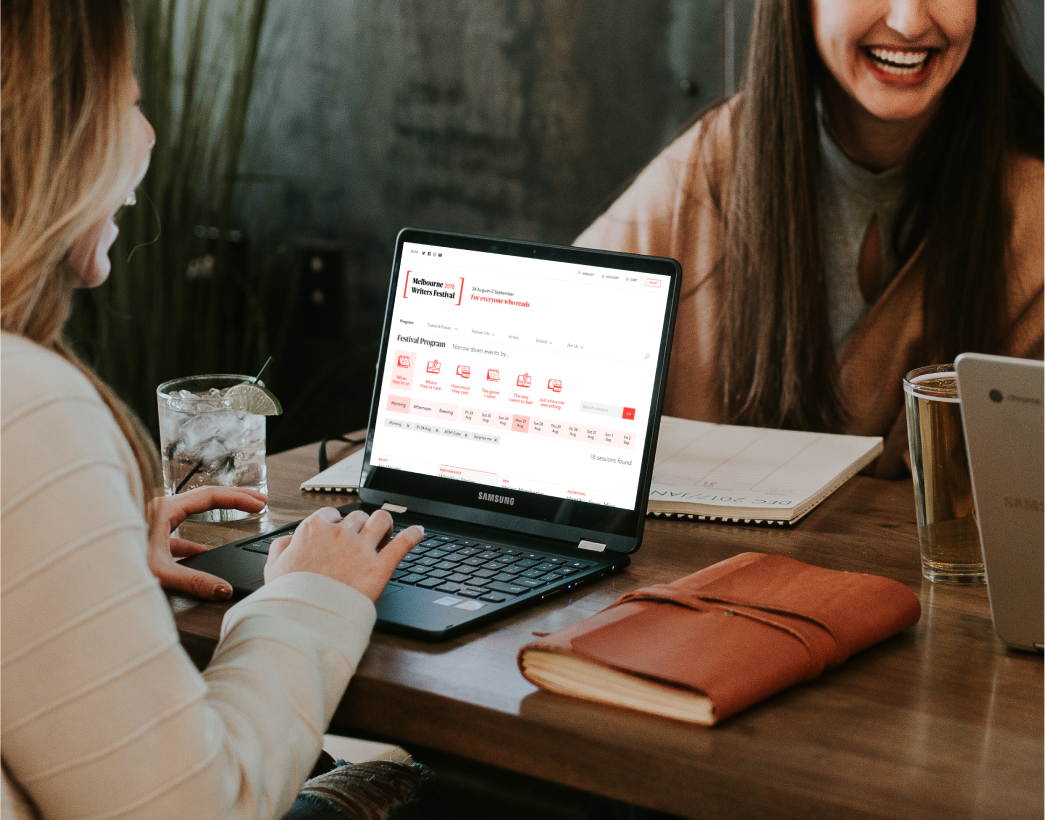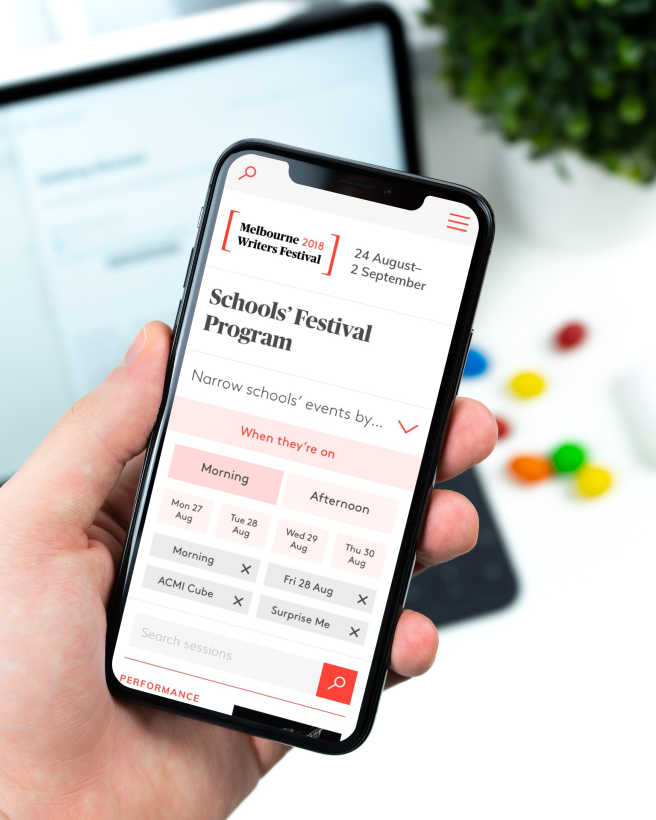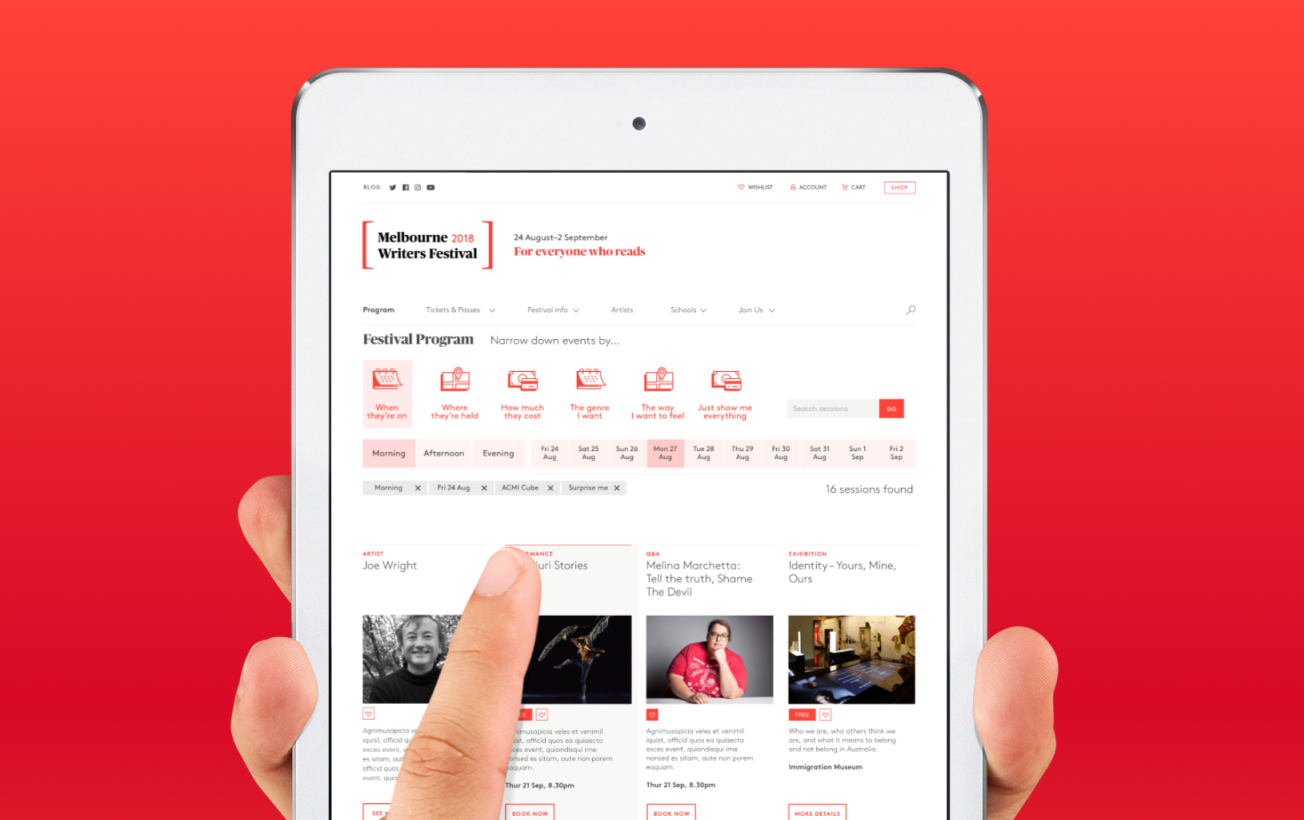 The process — a phased approach
We tackled MWF in a phased approach and measured our success next to KPIs. Phase one looked at addressing fundamental flaws of the site focusing on conversion. Phase two was a complete redesign and rebuild using the learnings from phase one. The focus was introducing clever filters increasing discoverability of MWF sessions.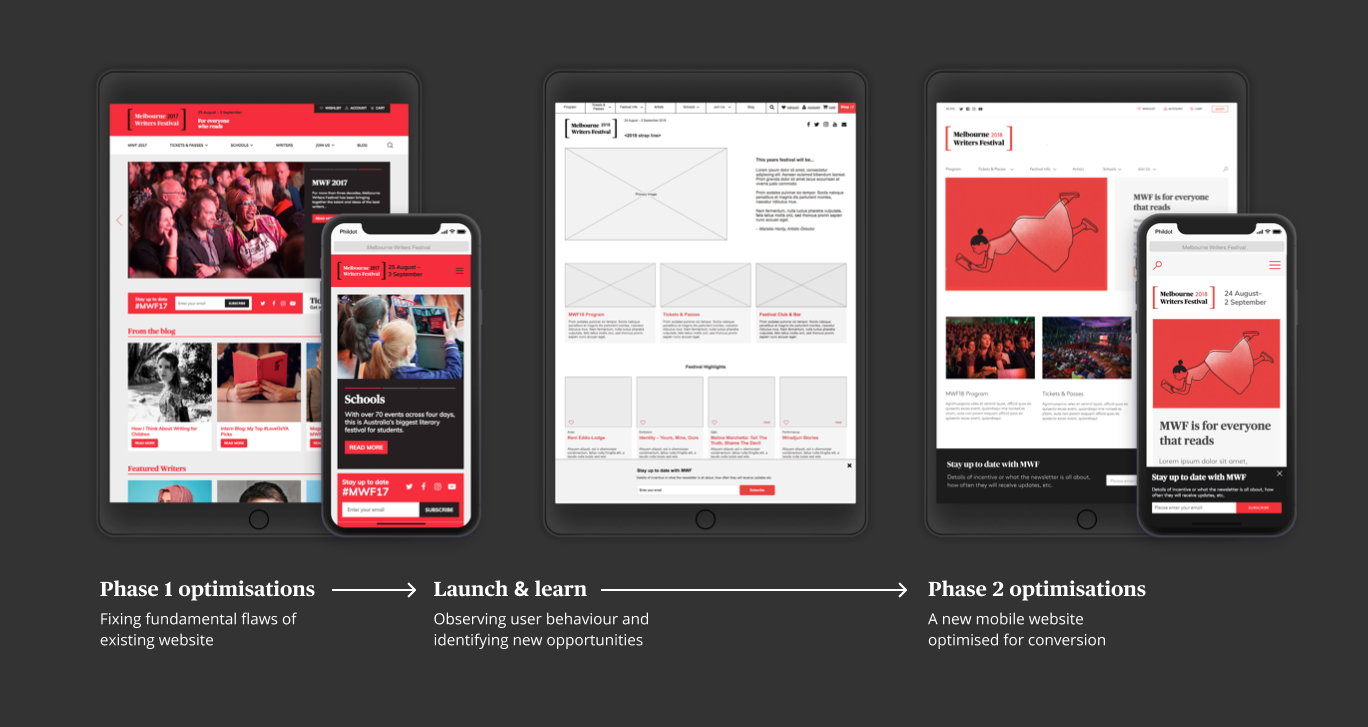 Enhancing discoverability
A major insight learned from festival attendees was that the program had so many events and it was overwhelming and hard to know where to start– especially for first time attendees. From this insight, a new filtering system was developed to enhance the discoverability of the festival program. This aimed to satisfy the most pragmatic of attendees to the most daring.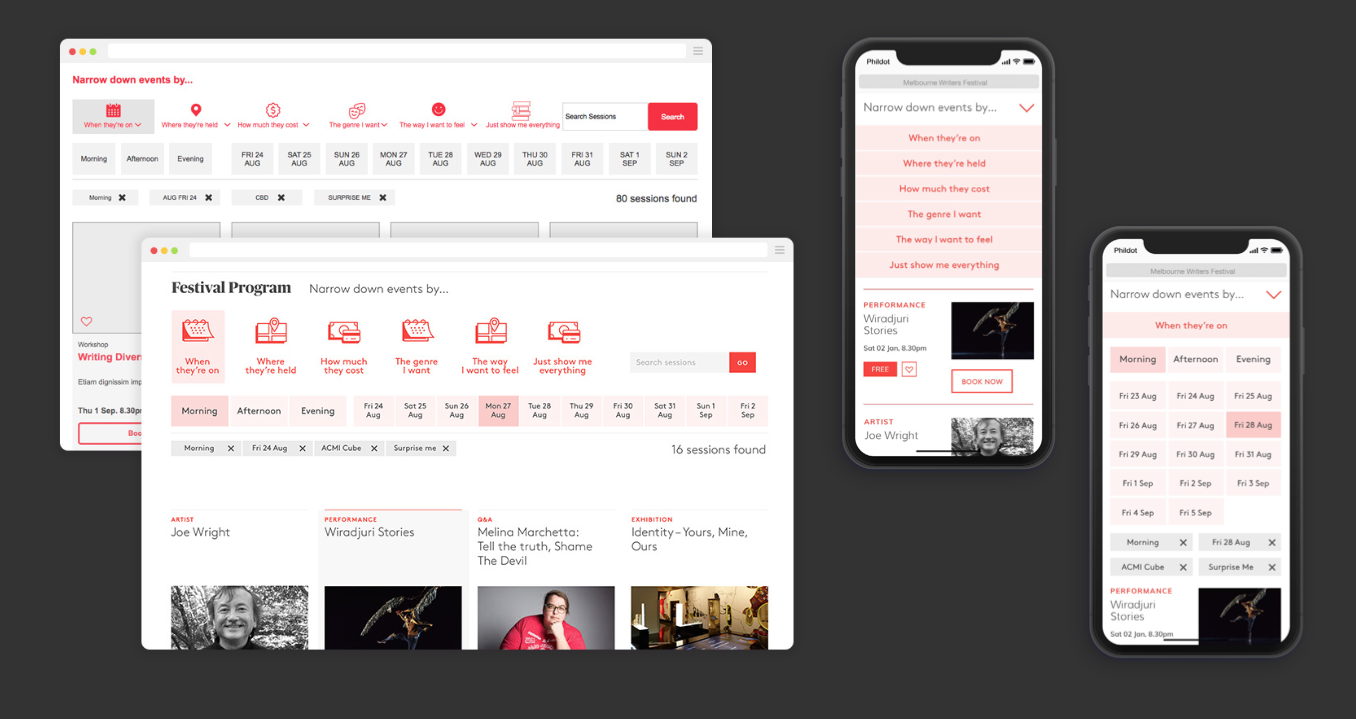 Outcome

Phase one optimisations led to improved ticket sales and significantly fewer calls to the box office during the sales period. This also led to the funding of phase two which was a new website build.
Phase two offered a redesign focusing on discoverability filters for the festival program. These enhancements meant increased basket size and conversion. 
The new website has a strong infrastructure and minimal design to be used for years to come.