The product
A playful platform for Slurpee was created to reward loyal customers and generate buzz to attract new ones. Following the success of the FlavourFest campaign, the new app was refreshed to get a huge audience re-engaged throughout summer. The features include fill your cup loyalty program, Slurpee snaps, and reward vouchers.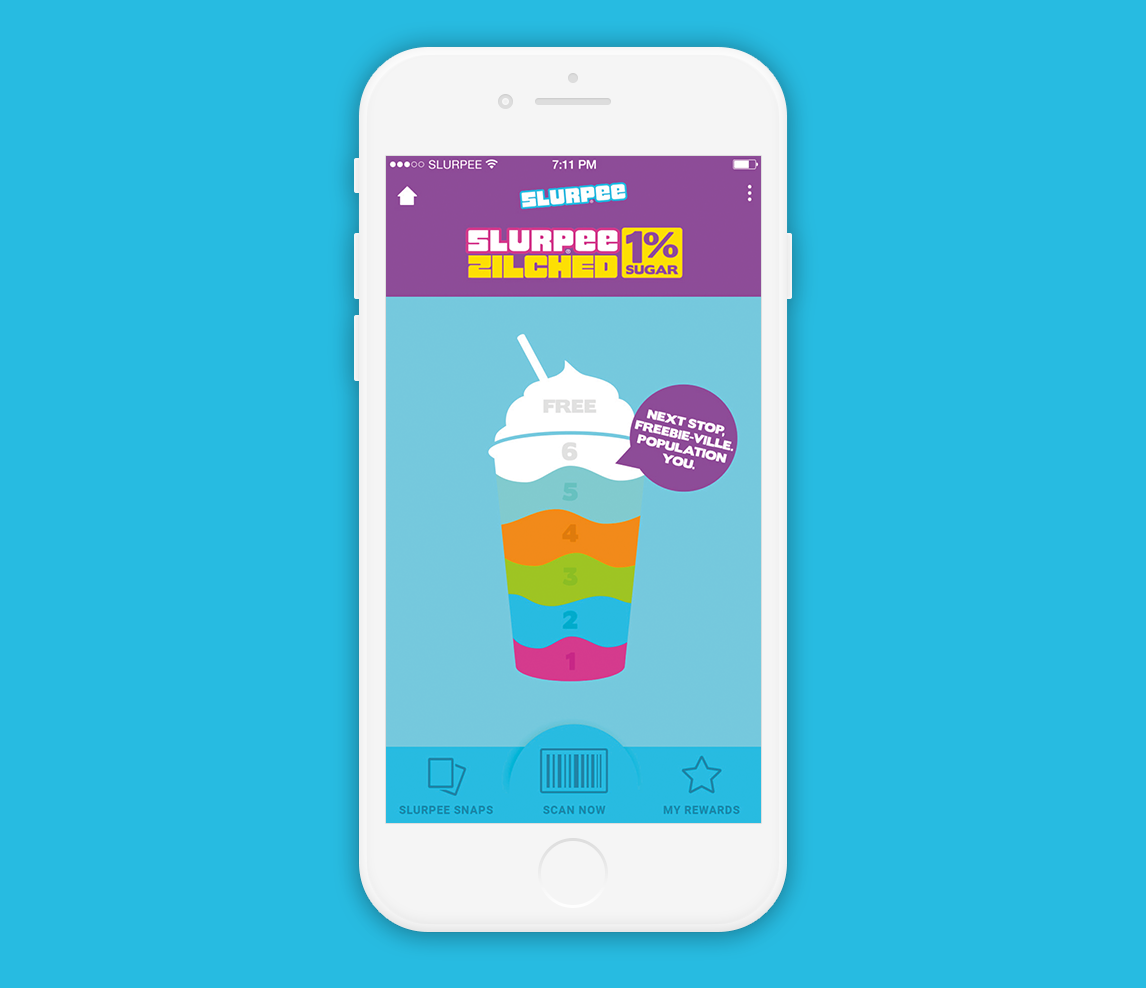 A digital loyalty card
Customers can watch their card fill up each time they visit 7-Eleven and buy a Slurpee. 
Scan in-store
The customer scans their card using their unique barcode.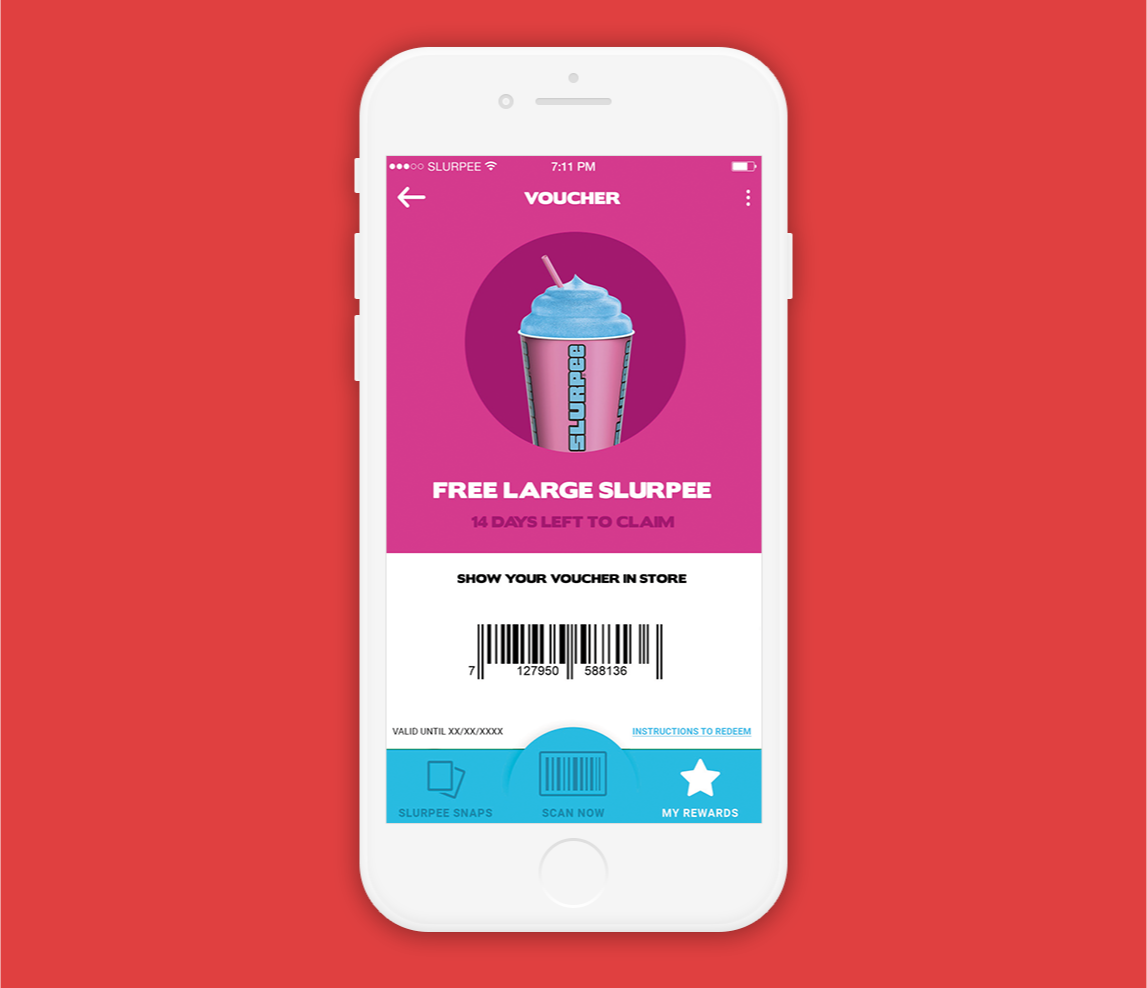 Freebies & rewards
When the customer fills their Slurpee card, a voucher is stored within the app to be redeemed in-store. 
Drink the rainbow
With new flavours released every week for summer customers can keep track of which ones they've tried and which ones they haven't.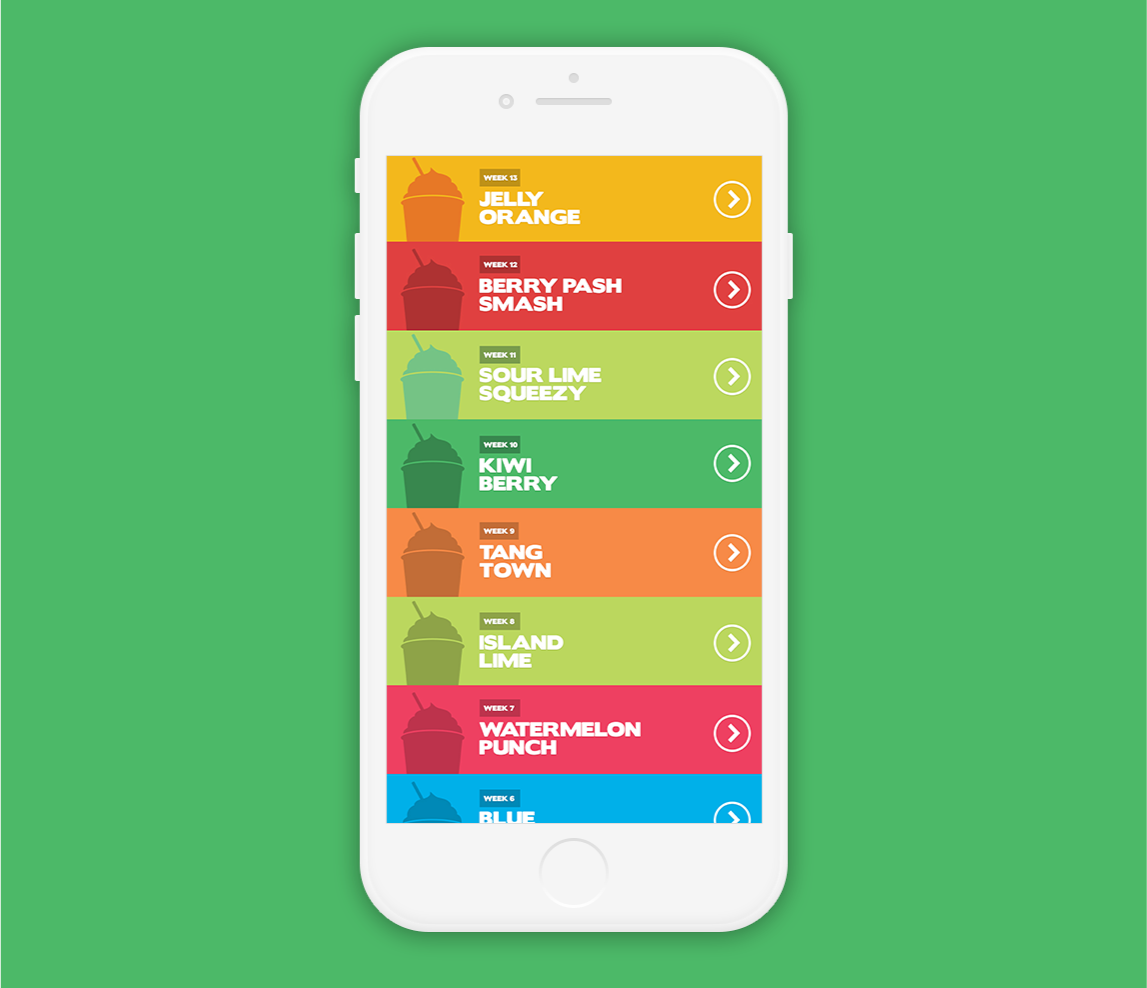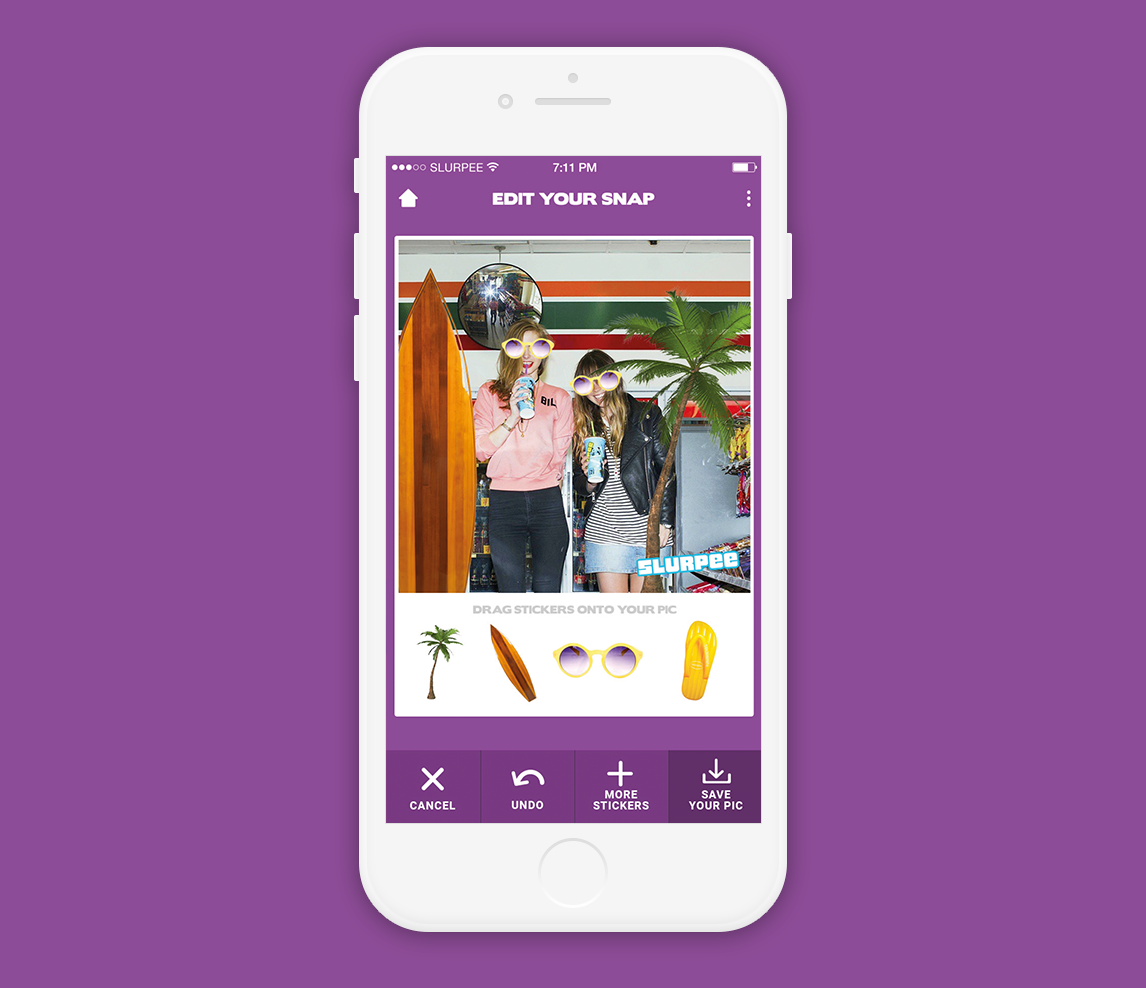 Slurp & snap
For a bit of extra fun customers could take a snap and create Slurpee summer scenes. New sticker packs were dropped weekly.