The task
Momentum Energy needed a new logged in experience for their customers. I worked with the UX designer to create a new portal for customers. With no real digital brand established, it was time to create a new brand look and feel for the digital space.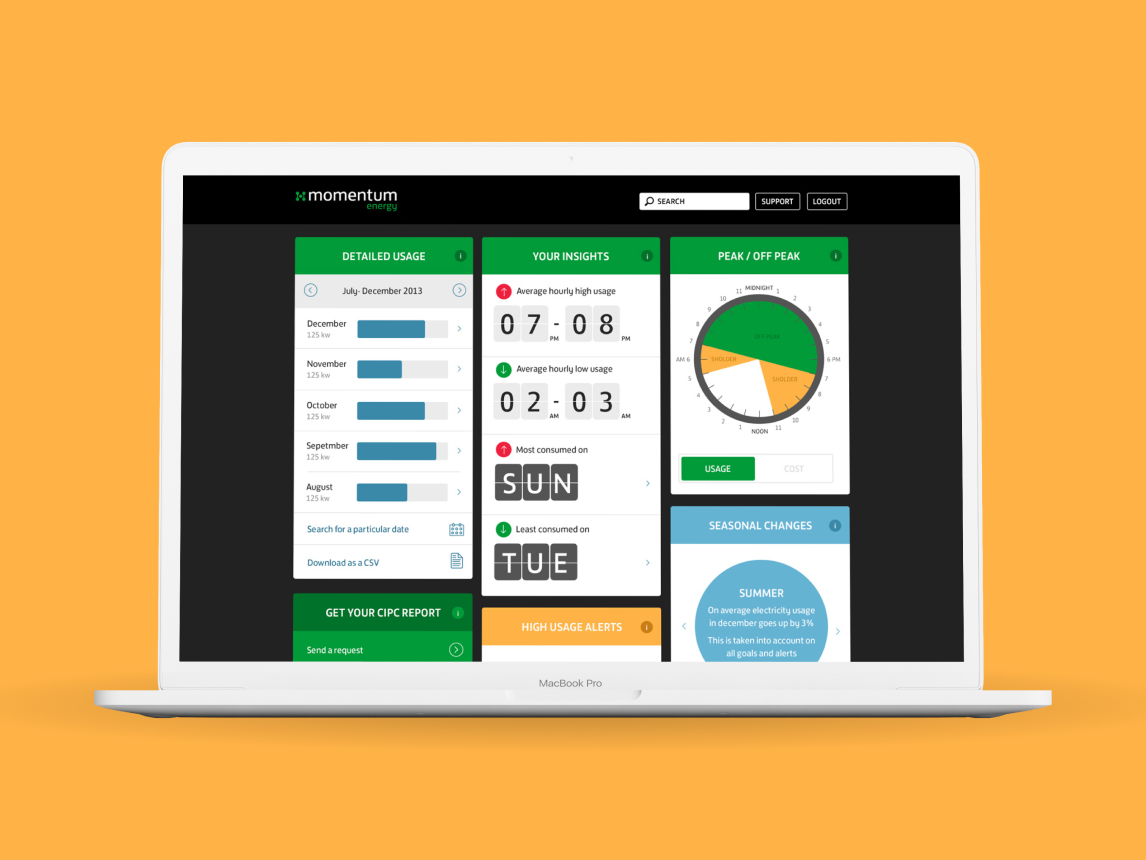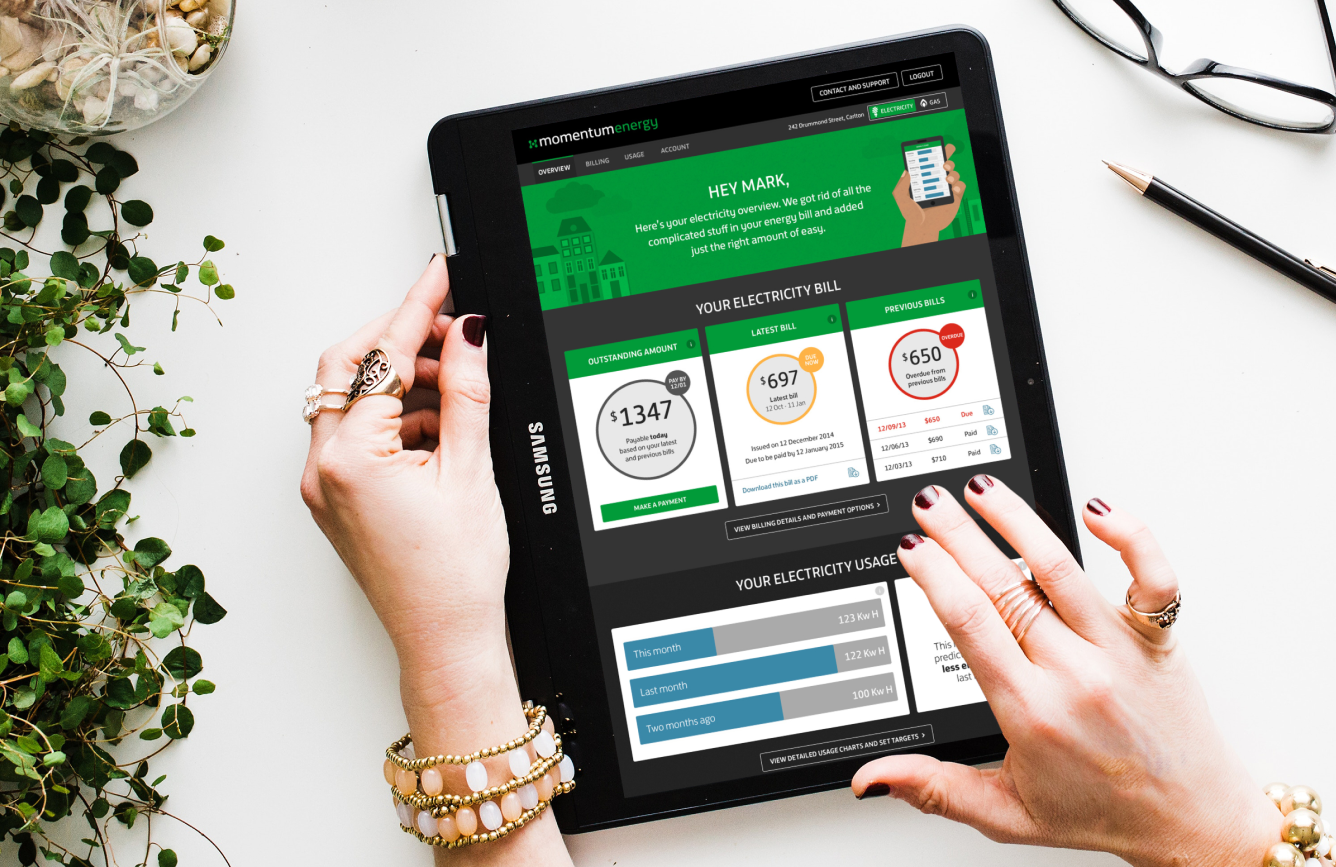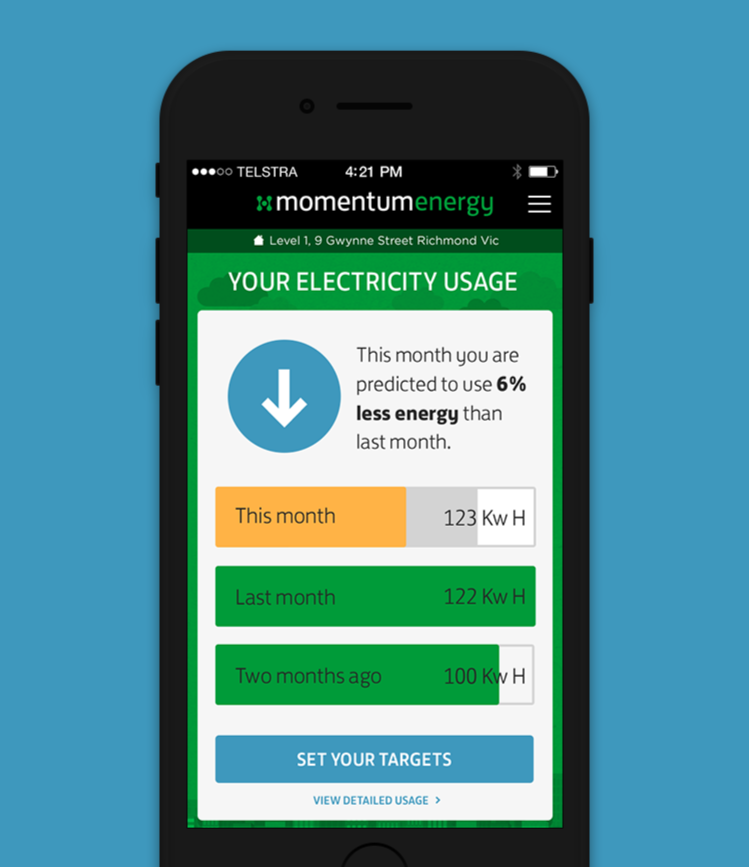 The product
The customer portal was designed so customers could quickly login and pay their bill. For more engaged customers they could set up direct debits, bill reminders, find insights about their energy usage and tips to save. 
A new look and feel was created that evolved the brand. This created a green, light-hearted, approachable brand that was a joy to interact with.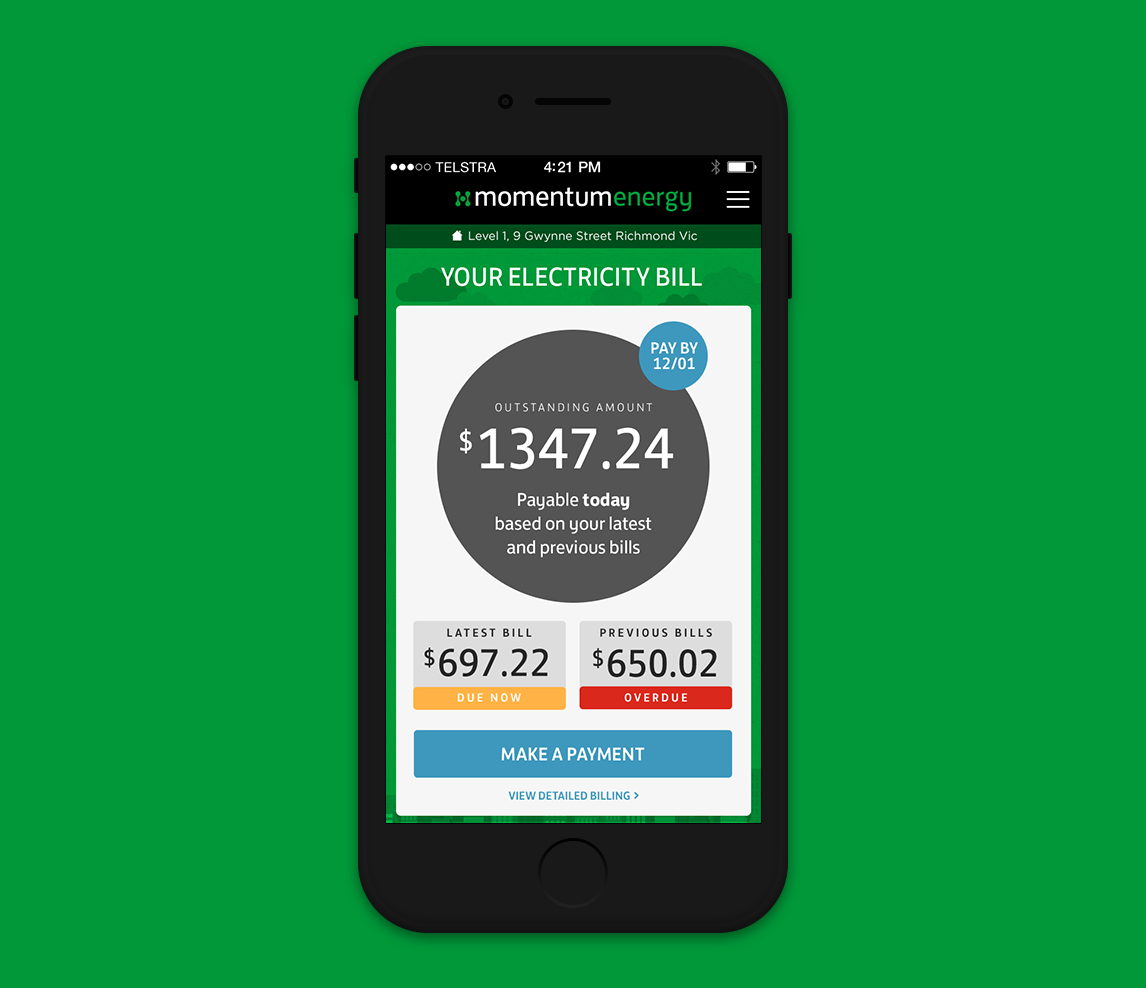 Pay your bill
The primary goal of this experience is to make it really easy to get in, pay your bill and get out. At a glance the customer can see what their outstanding amount is, their due date and a breakdown of current and previous bills owing. 
Change your usage trends
Customers can compare each month to see their usage trends with key data insights pulled out. They can also set targets which use SMS and emails to keep the customer on track for reaching their energy saving goals.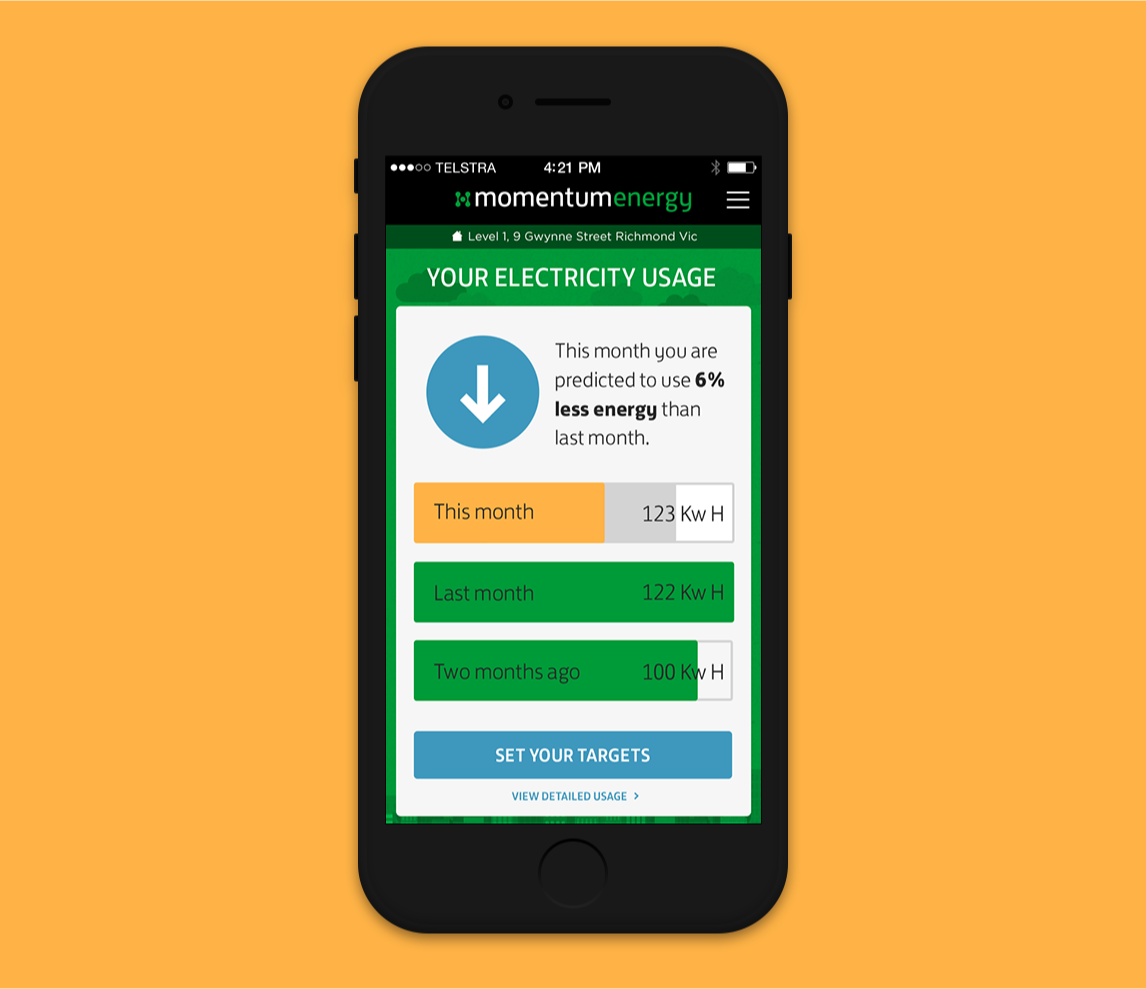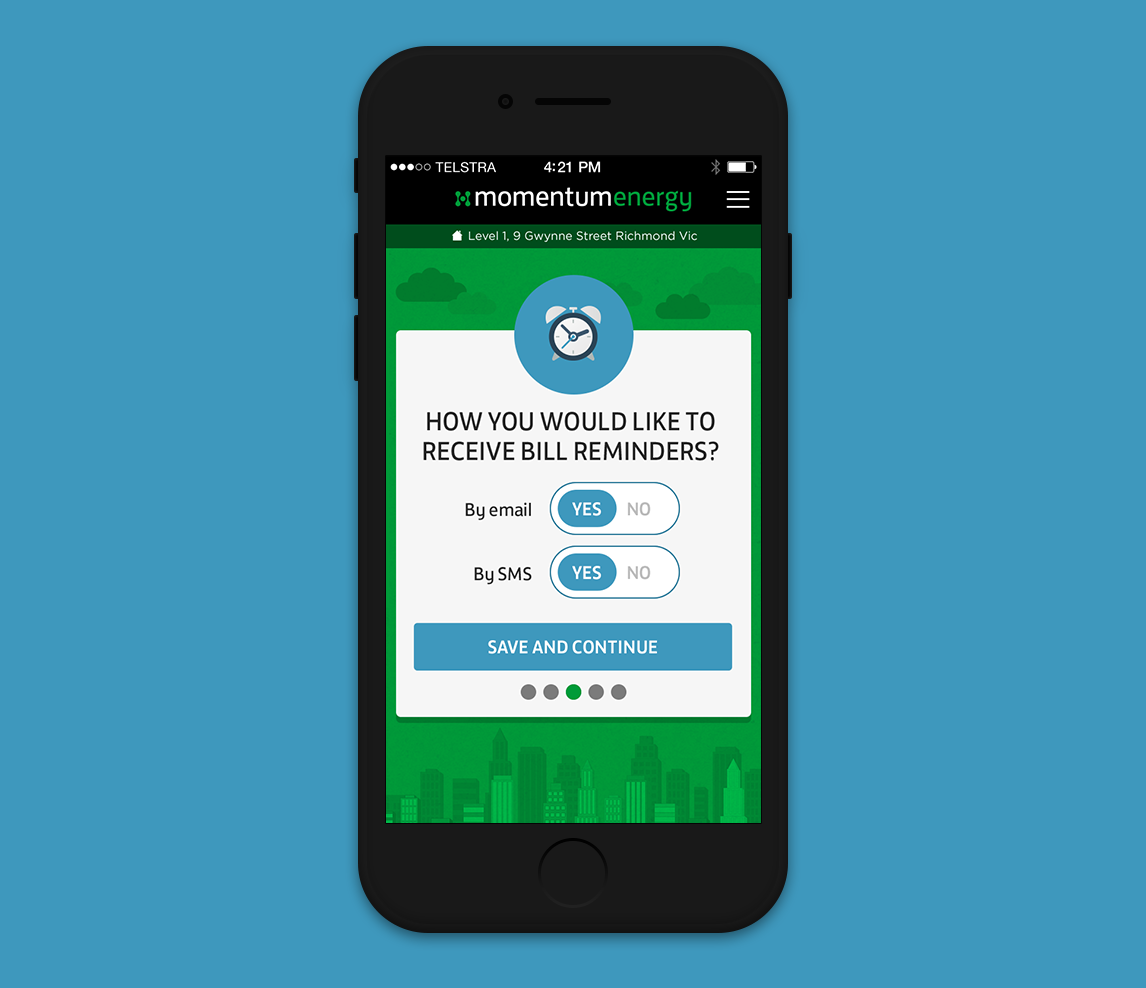 Stay on top of notifications
Customers were able to customise notifications preferences easily on first onboarding to the portal or in the notification centre.
Keep on improving
Savings tips are surfaced in the experience to help customers get excited about finding new ways to decrease energy usage.